Only a few decades ago, Abu Dhabi was a vast desert with rippling sand dunes and oases scattered across an area of 67,340 m2. Who would've thought that this modest Bedouin center for fishing and pearl diving would end up among the wealthiest and most architecturally-advanced cities? Today, architecture in Abu Dhabi has evolved in ways never imagined before. The capital city boasts a skyline with the world's tallest skyscrapers and innovative structures that can make anyone go "Wow"!
Wait no longer! Jump down to see 5 of Abu Dhabi's most exciting architectural wonders that should be on your tour list!
1- The Emirates Palace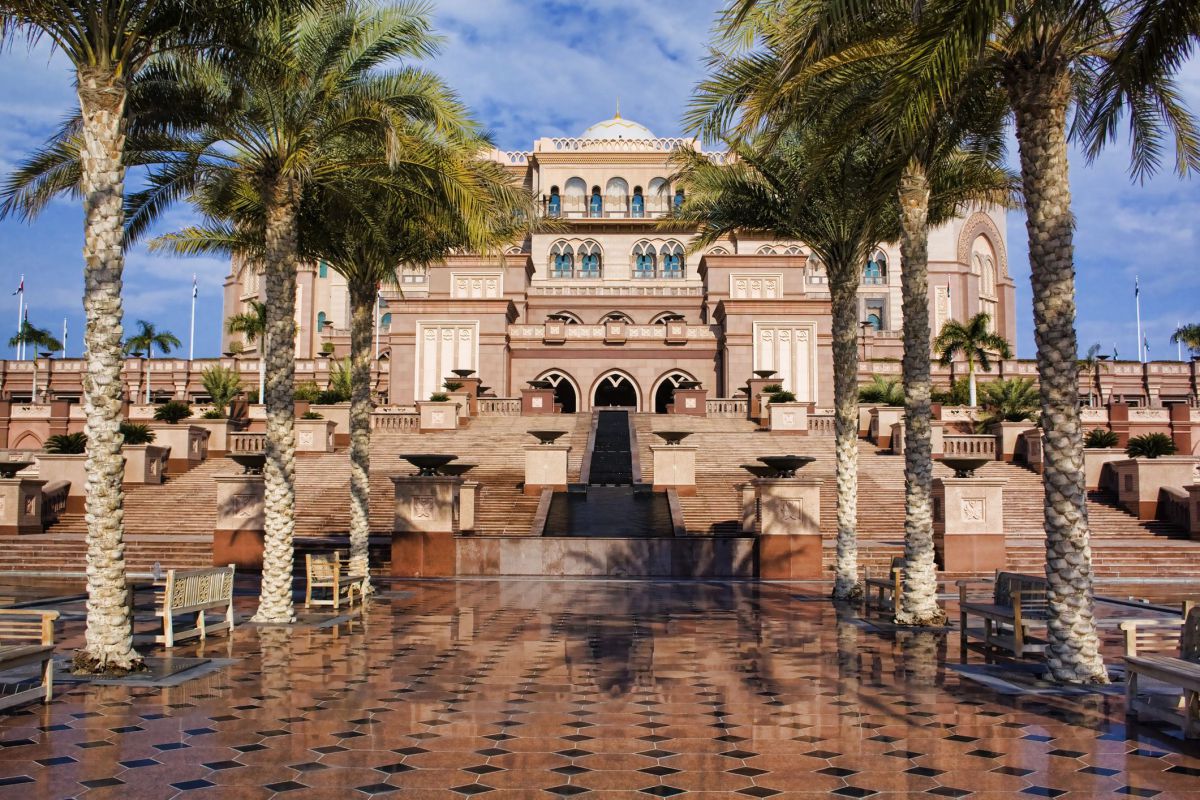 A fairytale-like 5 stars hotel and one of the most iconic landmarks in Abu Dhabi. It's located in the heart of the capital city with the main building stretching over a kilometer and 100 hectares of surrounding gardens.
Designed by architect John Elliott, the hotel is reminiscent of the old Arabian splendor. It has its own beach, marina, and stunning natural features. Not only that, but the palace also boasts 302 superior rooms and 92 suites with gold and crystals dominating its interior!
2- Etihad Towers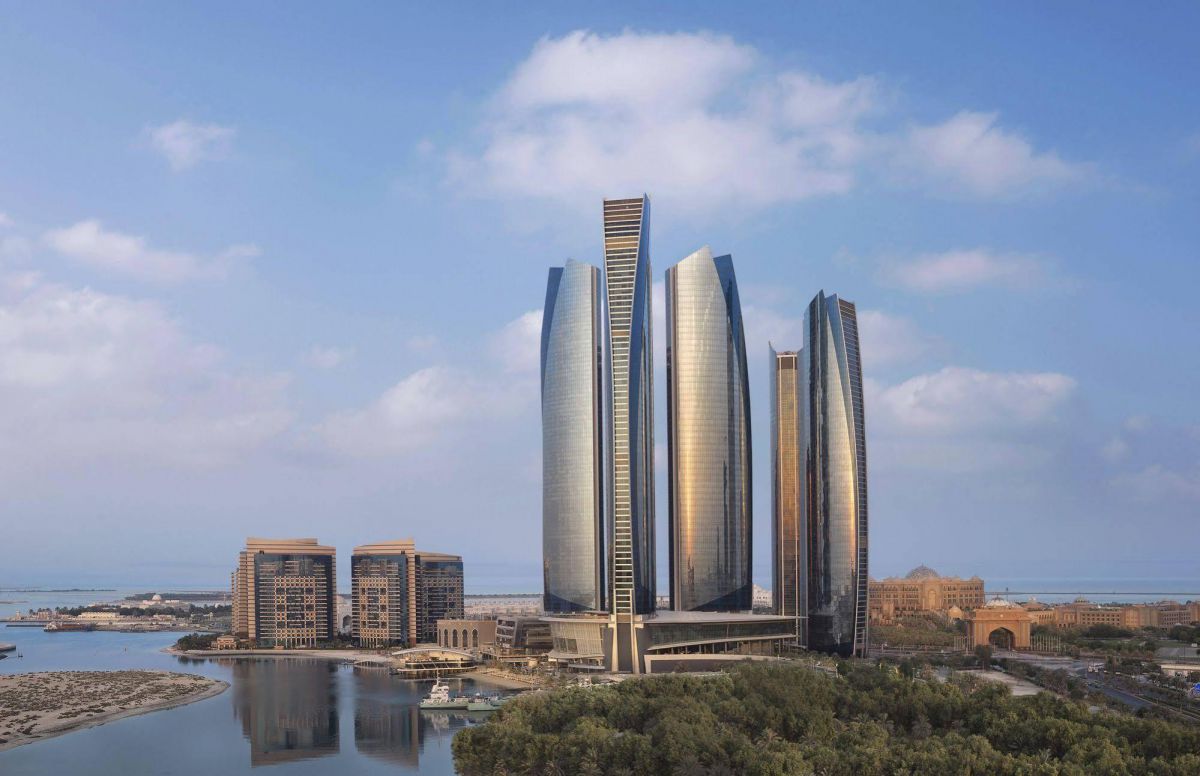 © urlaub.check24.de
The 5 towers that changed Abu Dhabi's skyline forever. Ever since their construction, Etihad Towers have been a representation of what architecture in Abu Dhabi "is and will be".
The towers' modernity and sophistication come out through the attractive curved design which is perfectly highlighted when lit up at night. Moreover, three of these towers are residential while the other two are office towers all overlooking the Emirates Palace.
3- Ferrari World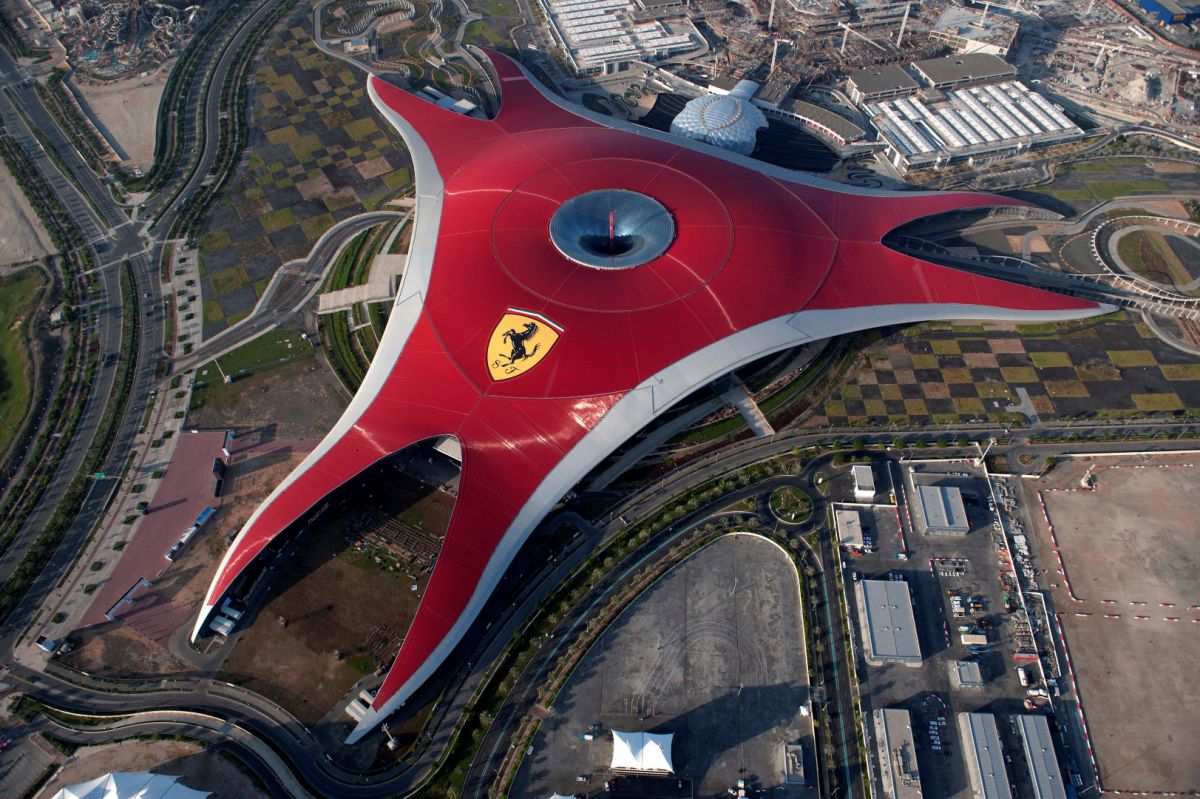 Abu Dhabi is the only place in the world where you can find a full Ferrari-themed amusement park. Located on Yas Island, the park stands out with its iconic red roof bearing the famous Ferrari parching-horse symbol.
However, it's not only the mesmerizing architectural design you can experience there. Ferrari World houses 37 record-breaking thrill rides including the highest and the fastest roller-coaster loops in the world. On top of that, the theme park includes a golf course, waterpark, shopping mall, and a racetrack.
4- Aldar Headquarters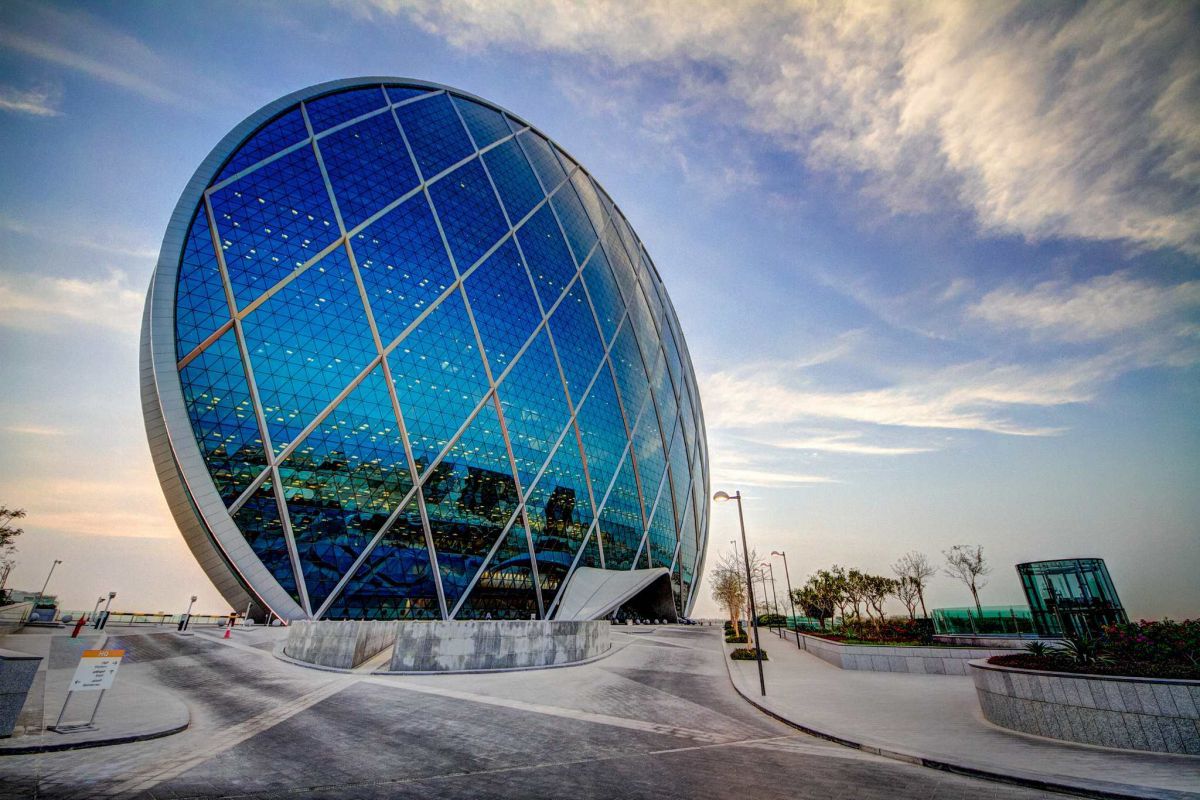 Nicked-named the "coin" due to its spherical shape, Aldar Headquarters is the world's first circular skyscraper. The building which comprises two circular convex shaped facades looks almost like a huge mirror with its futuristic all-glass structure.
As the largest real estate development firm in Abu Dhabi, Adlar headquarters was named "Best Futuristic Design" by the Building Exchange Conference in 2014.
5- The Sheikh Zayed Grand Mosque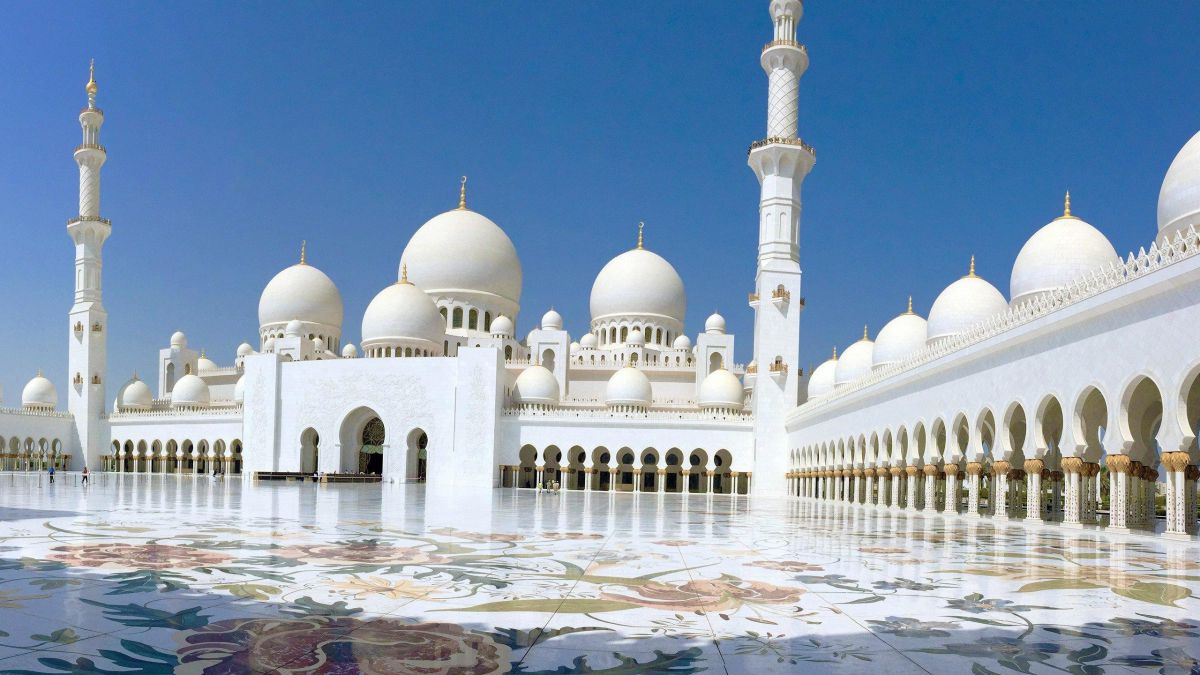 Your trip to Abu Dhabi will not be complete without visiting the country's most revered worship destination and the 3rd largest mosque worldwide!
The Sheikh Zayed Grand Mosque is a profound example of multicultural architecture in Abu Dhabi. Apart from being open to visitors and tourists of all faiths, the mosque features a breathtaking blend of contemporary design with inspirations from Moorish, Persian and Mogul architecture.
In the courtyard, there's the world's largest marble mosaic, and on the inside, the world's largest floral prayer carpet enough for more than 41,000 people during religious holidays!
Let us know what you think about architecture in Abu Dhabi and other places you recommend!
Did you know that the biggest design event in the region is coming this September? Meet us at INDEX Dubai 2019!