Are you looking forward to a fresh living room style but you're too overwhelmed with the many options available? Remodeling your living room may seem like a tricky and complicated task, especially when you have no background in interior design. The good news is, it's much easier than you think. To get inspiration, check the following 7 DIY living room decoration tips by the principal designer of Toronto Interior Design Group and Houzz contributor Yanic Simard!
1. Mix light and dark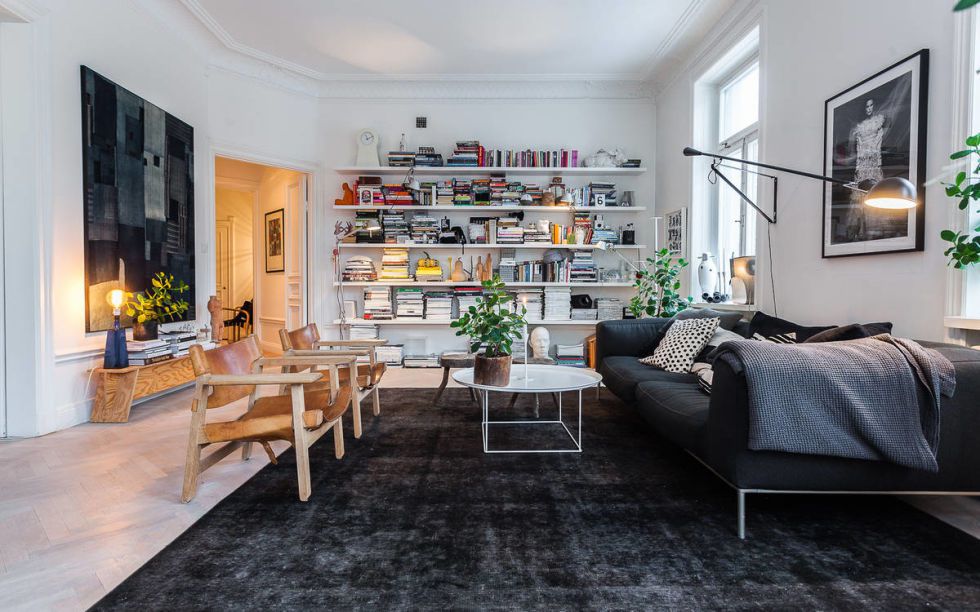 © www.mapiful.com
According to Simard, When a living room is all white and bright, it can feel too clean and unapproachable. When it's all dark, it can feel like a cave. Try mixing two contrasting colors, such as white and black, to give your living room space a sense of balance. This will break up the monotony created by the presence of only one repetitive shade.
2. Contrast your neutrals
If you think that a living room containing more than two colors is too much, you better think twice. Today, interior designers believe that the more neutrals introduced into a given space the richer and more welcoming it would feel. You can add a variety of neutral-colored furniture to create a beautiful contrasting effect that will highlight the different finishes and undertones integrated into your living room.
3. Play with texture
Do you want your living room to be cozy? Add plenty of textures! This may have never crossed your mind, but some rough textures, like wood and stone, do play an important role in providing grounding and a sense of intimacy to your space. Other soft textures, like leather and wool, can grant your room a sleeker, more sophisticated style.
4. Mix up your upholstery

© www.apartmenttherapy.com
Simard recommends mixing and matching upholstered pieces to give your living room some personality and make a modern and bold statement in your space. One way to apply this is by mixing leather chairs with a fabric sofa. You may also use one fabric for the seat and another for the back, or go as far as using different fabrics for the back, seat, and armrests. It all depends on your personal taste and preference.
5. Add a dash of color
Who doesn't like vivid colors? You can go the extra mile in making your living room atmosphere relaxed and inviting by adding a vivid hue, preferably cheerful blue. This color can easily go and contrast with any other design element be it fabric, texture, or additional colors.
6. Choose movable tables and stools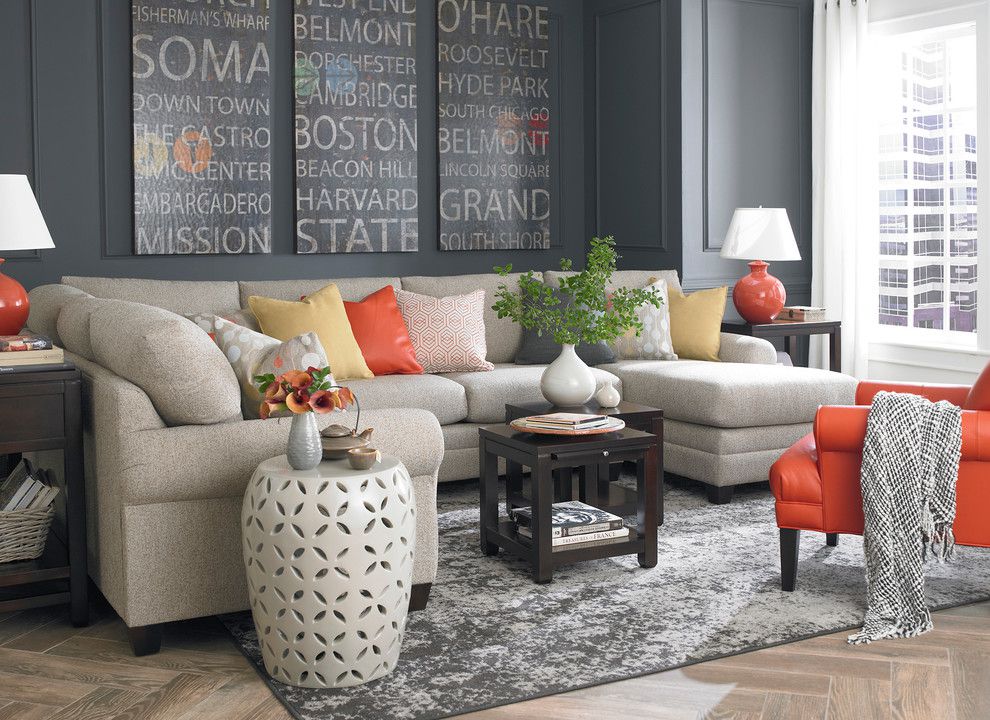 © irastar.com
Never underestimate the ability of lightweight table, stool or ottoman to turn your living room into a comfortable and much more attractive space. Scatter these across your room to enjoy the luxury of sitting with your feet up, having a drink within your grasp and seating an extra guest when necessary.
7. Don't take it too seriously
Your living room is a place for family and friends gathering. It's all fun to embrace some form of a controlled disorder by introducing funky pieces of furniture like an art gallery wall, mix-and-match throw pillows and storage baskets.
Have you tried remodeling any of your rooms yourself before? Was it successful? It's always good to hear other's decoration experiences and advice before you go on doing it yourself, but sometimes you can be the master of your own style! If you have any other useful tips to add to the above list, don't hesitate to drop them in the comments!
Also, check our list of anticipated 2019 interior design trends!